A
wkwardness. There's always that one person who's too weird for cliques and I secretly admire them for it.
B
oots: cowboy boots, old fashion work boots, combat boots, dessert boots, biker boots... really, most vintage boots will do.
C
artoon rebels: R. Crumb, Bart Simpson, MAD Magazine, ironic Mickey Mouse.
D
o It Yourself everything: zines, clothes, music, education, home repairs.
E
arly 90's technocoloured punk hair.
F
red Perry's and everything skinhead except racism.
G
rowing beards / mustaches / teen 'staches / lady 'staches.
Kevin Drew, Jesse Keeler, Lars Ulrich, JD Samson
I
nner city youth. Poverty plus the massive exchange of information that can only happen in an urban settings equals major creativity.
J
ackets: jean jackets / army jackets / blazers / biker jackets / bombers.
K
icks: Chuck Taylors, Vans, Dunks.
L
evi 501's.  They are classic.
M
atching head to toe, Detroit style. Stylish folks from the ghetto like to choose one or two colours and stick with them because it's an inexpensive way to always look put together.
N
utcases. Like Kirkegaard said, sensible people are the least interesting.
O
ver the Edge with teenage Matt Dillion.
P
atty Smith because she always looked perfectly sloppy and smart.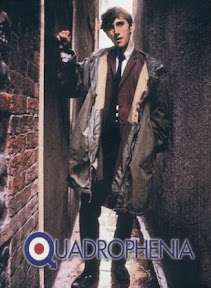 The
S
miths and 
S
kateboarding. The two are not mutually exclusive.
Pat O'Dell, Meryl Smith, Kevin "Spanky" Long
T
hemes. All outstanding outfits have a theme, mostly nostalgic i.e. lumberjack, riot grrrl, Steppenwolf, Oscar Wilde, etc.
"
U
gly" Despite what the media makes you believe, real people are flabby, hairy, bald, have crooked teeth and weird facial features. And there's no reason be ashamed of it! Besides, ugly can be beautiful while pretty can only be boring.
V
intage. Most good clothes are second-hand.
W
orking class or filthy rich. Middle class is boring.
e
X
treme metal. I know it doesn't start with an "X" but you MUST watch this video:
Y
our natural hair-colour, especially if you're mousey blonde.
Z
its. People who have them are so busy being comfortable in their own skin that they can't be bothered with cleansing their faces. Sort of like Kurt Cobain and Sid Vicious.